Poster board is firm compared to common posters while it adds extra dimension to your poster. You can place it on a p stand, easel stand or stick it up on the wall with removable adhesives as it is very light in weight. Here at AsahiArts Printing, we offer you high quality poster board printing and design that caters to your needs.
---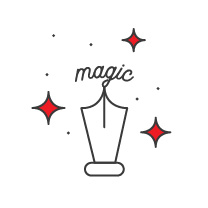 We also provide design service!
Our talented designers are always ready to help you.
---
Pick Up & Delivery Services

Pick Up Point
(Kuching Only, 9am-6pm)
1. Jalan Song Outlet
2. Matang Metrocity Outlet
3. 5th Mile Factory Outlet

Delivery Services

1. Kuching Area
(Free delivery for purchase of
RM 1000 & above in 1 single order)
2. Sarawak Area
A. by Bus (1-2 days for
Sibu,
Miri,
Bintulu, Mukah, Sri-Aman, Sarikei)
B. by Courier (1-2 working days)
3. Sabah & West Malaysia
A. by Courier (2-4 working days)
---
Our daily cut-off time is 4pm on Monday to Friday; 2pm on Saturday.
Any order and payment sent in after cut-off time will be proceeded on the next business day.