Restaurants and cafes often use acrylic stand to display their signature menu or their newest promotion on tables to get customers to try it out. Acrylic stands are not only stable, it allows you to slip in or out any type of content, whenever you want. Here at AsahiArts Printing, we provide good quality acrylic stand with a thick base which makes it more stable. Also, it comes in various sizes and is 98% transparent.
---
Size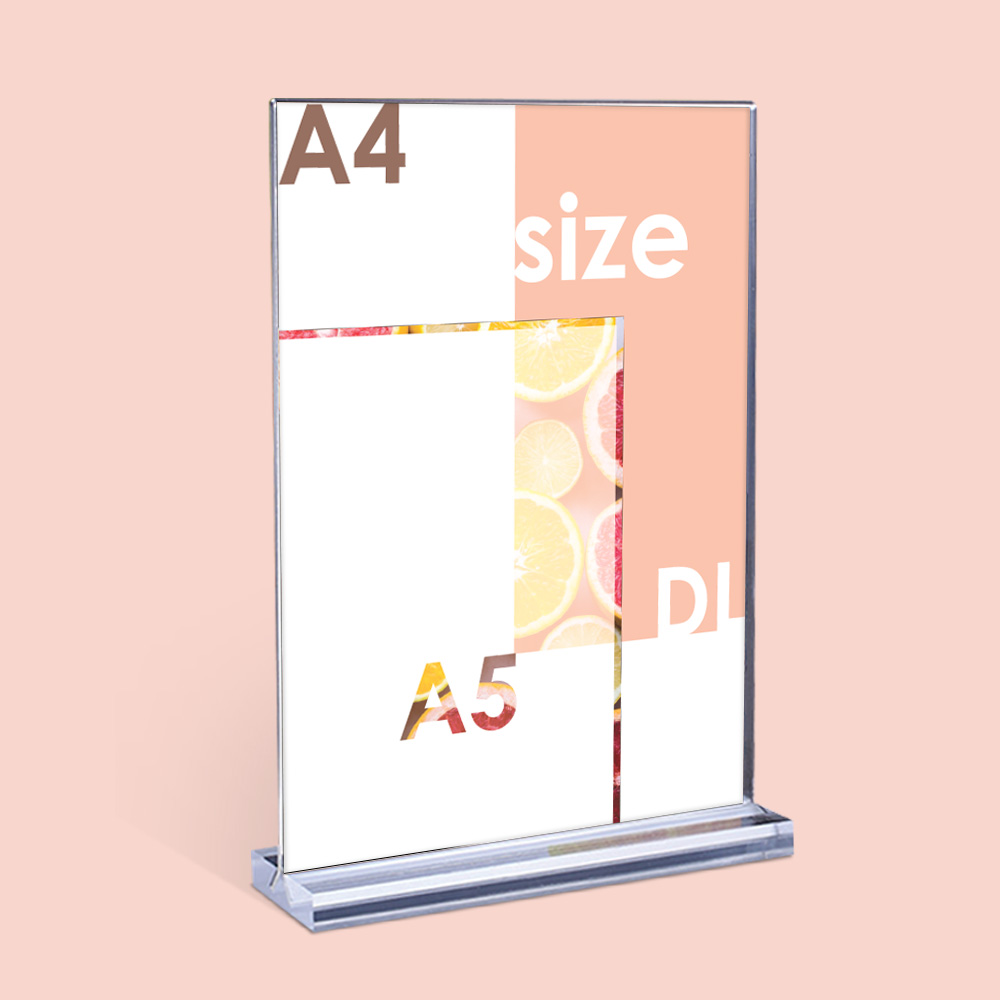 • A5 Portrait
• A4 Portrait / Landscape
• DL Portrait
Material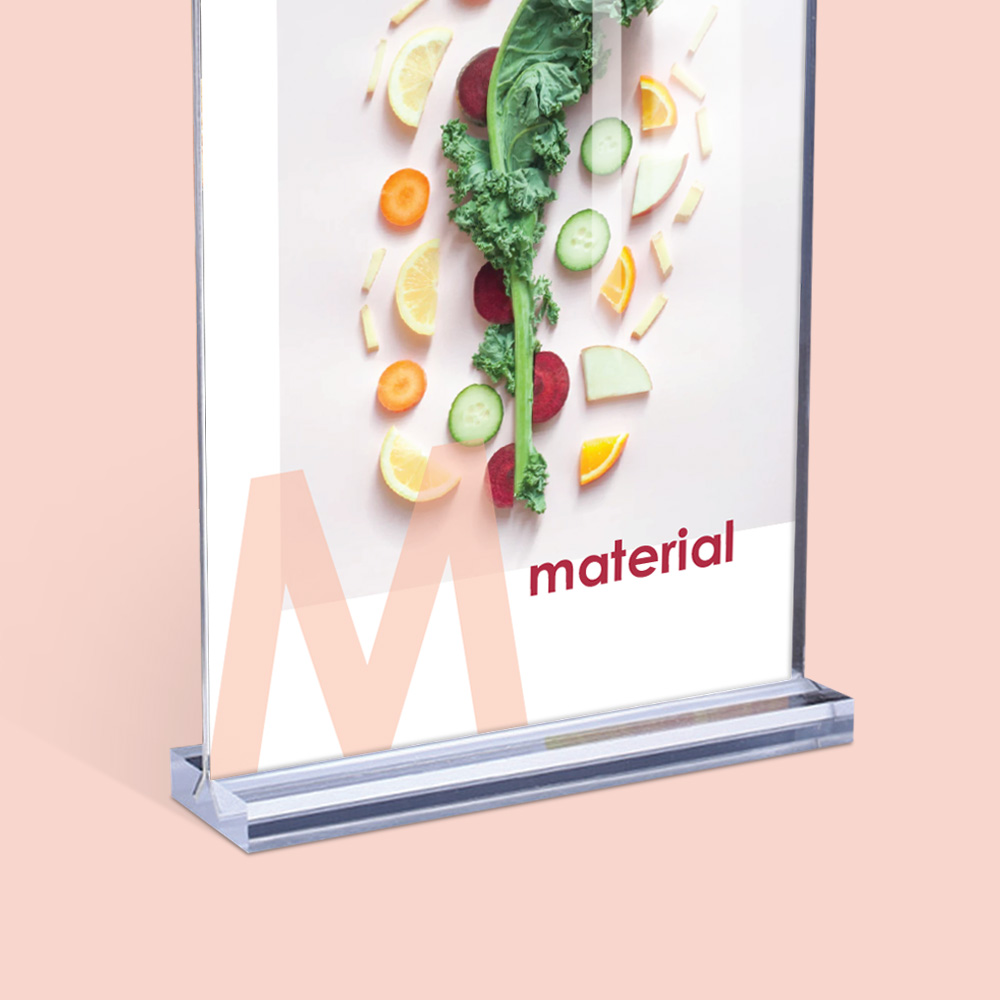 • Clear acrylic
• Heavy base (Durable)
• 98% transparent
Quantity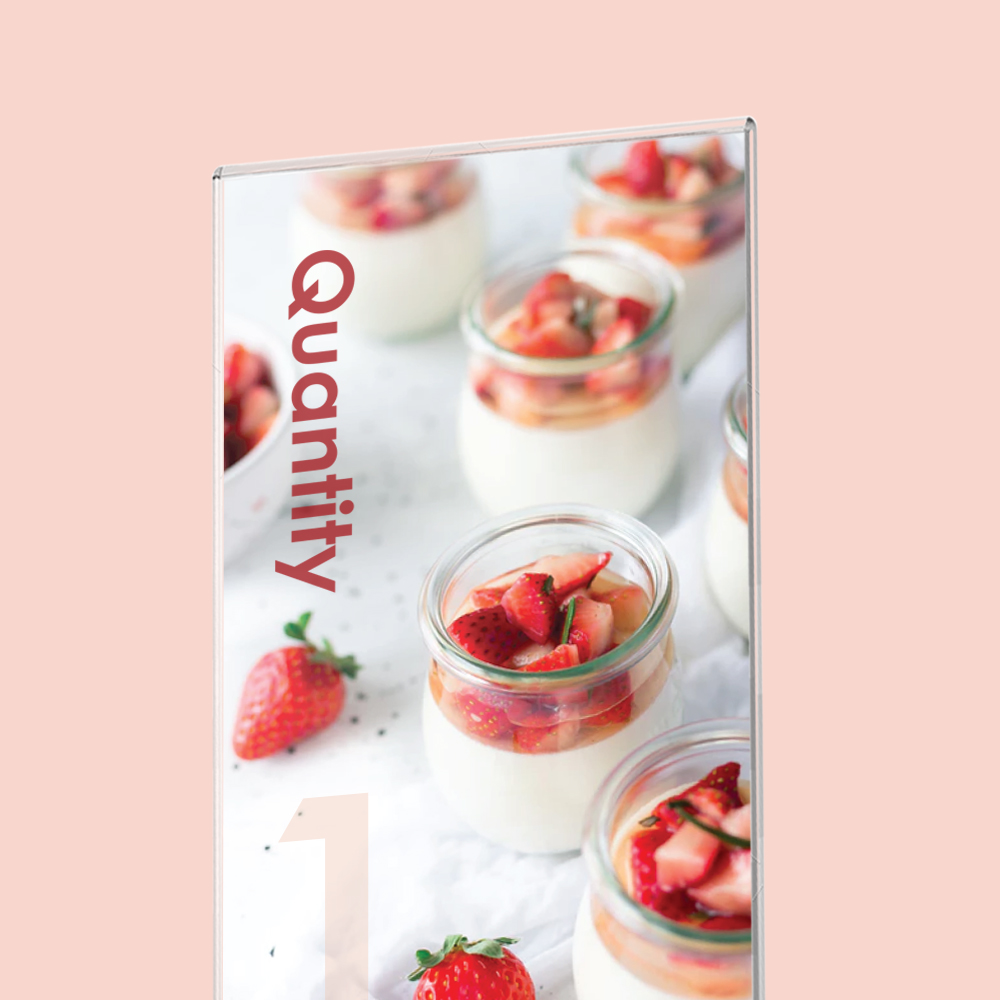 No minimum order quantity required.
---